606 Re-Stream: Gwilym Simcock Quintet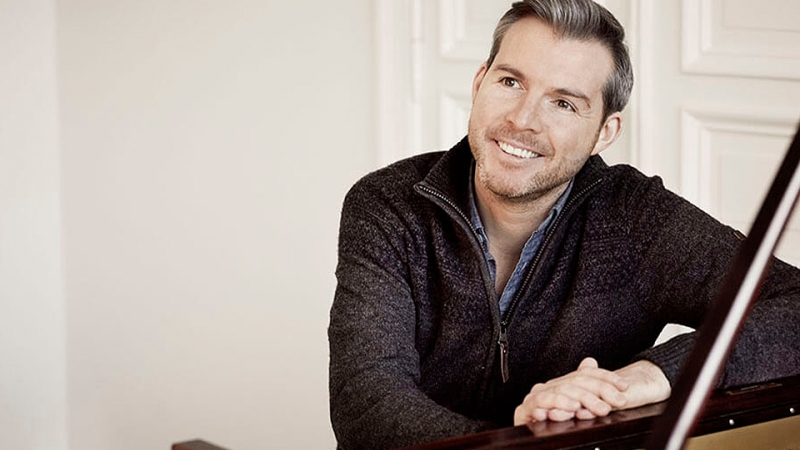 2 comments
PLEASE REFRESH YOUR PAGE BEFORE ACCESSING THE STREAM - THANK YOU
If that doesn't help you see the stream close down your browser and access the Live streaming page in a different browser (i.e. if you are using Internet Explorer close that down and go back to the Streaming page using Google Chrome, Firefox, Microsoft Edge or similar).
Please Note: This stream is only available to view at 8:00pm on the evening advertised. To view this stream after that you will need to become a Premium Member in order to access our Pay to View video library where all our live streams are archived.
GWILYM SIMCOCK
Time:    8:00 - 9:00pm
A multi-award-winning pianist, Gwilym Simcock is unquestionably one of the finest musicians of his generation. Fluent and highly inventive, his powerful piano playing has been heard with the likes of Dave Holland, Kenny Wheeler, Lee Konitz, Bill Bruford's Earthworks, Bob Mintzer, Nigel Kennedy and Bobby McFerrin and it's a testament to his remarkable abilities that he has won the Perrier, BBC Jazz and British Jazz Rising Star Awards as well as being the first jazz musician to be a Radio 3 "New Generation Artist". He won both "Best Band" and "Jazz Musician of the Year" at the Parliamentary Jazz Awards, was nominated for two more BBC Jazz Awards and his album "Good Days at Schloss Elmau" was the 2011 album of the year at the 'Barclaycard Mercury Prize' awards. Currently the painist with iconic US guitarist Pat Metheny, Chick Corea described him as "a creative genius", and he is rightly considered to be one of the most exciting musicians to emerge from the UK in recent years. Despite his busy schedule and international standing Gwilym still finds time to perform at the 606 whenever he can and tonight he will be performing with a quintet he's put together particularly for this gig. Featuring Nick Smart on trumpet, Ant Law on guitar and the great Laurence Cottle on bass they will be performing, as he says "music I've specially put together for the evening! It's been a long time and I wanted to do something special given the long wait and tough time it's been…". Should be an amazing night, booking recommended.
"I feel confident that Simcock already deserves to occupy the inner circle of the great contemporary pianists" Cadence USA; "...remarkable...exceptional, as both player and composer." The Observer; "A phenomenal talent, Simcock is a jewel in the crown of the country's jazz scene" Norwich Evening News; "a jaw-droppingly exciting pianist" The Guardian
Added on 22nd November, 2021
606 Re-Stream: Gwilym Simcock