606 Re-Stream: Imaani & Special Guest Lex Cameron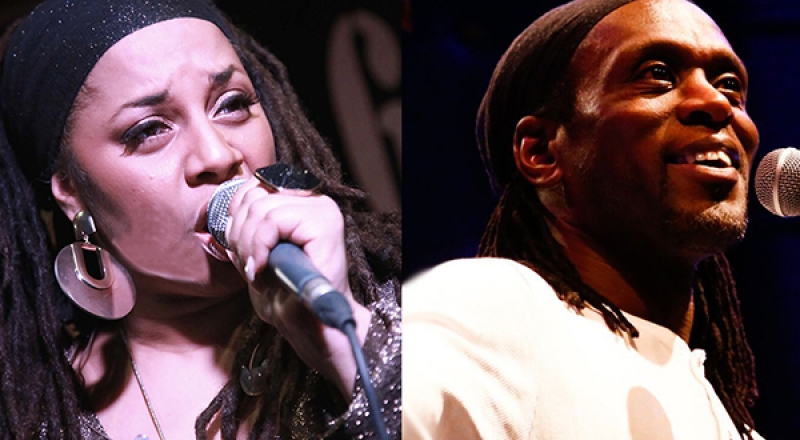 0 comments
PLEASE REFRESH YOUR PAGE BEFORE ACCESSING THE STREAM - THANK YOU
If that doesn't help you see the stream close down your browser and access the Live streaming page in a different browser (i.e. if you are using Internet Explorer close that down and go back to the Streaming page using Google Chrome, Firefox, Microsoft Edge or similar).
Please Note: This stream is only available to view at 8:00pm on the evening advertised. To view this stream after that you will need to become a Premium Member in order to access our Pay to View video library where all our live streams are archived.
Imaani & Special Guest LEX CAMERON
Time:    8:00-9:00pm
Questions? Read our FAQ's

EFG LONDON JAZZ FESTIVAL: IMAANI WITH SPECIAL GUEST: LEX CAMERON

Tonight, to start off our Live Streamed  EFG London Jazz Festival programme, the 606 Club features one of the finest Soul/Groove singers in the UK, Incognito's Imaani plus her Special guest, singer/keyboardist Lex Cameron. A terrific singer in the Soul/R&B tradition Imaani first came to prominence in 1998 as runner up in the Eurovision Song contest, producing the highly successful single "Where Are You" that charted around the world. Her worldwide tours, television, live and studio output since includes work with the likes of Gloria Gaynor, Carleen Anderson, Michael Bolton, Lulu and Beverley Knight, but she is probably best known as one of the featured singers with the iconic band "Incognito", with whom she has worked for more than 12 years. A firm favourite at the 606 Club Imaani is simply superb. Lex Cameron first came to prominence in the early 90's after touring with Roachford. On the back of that success Lex returned to the UK and it wasn't long before he was heavily involved in the burgeoning Soul/Pop scene, working as a singer/keyboardist with the likes of Chic, Shania Twain, Michael Bolton, Barry White and Omar and eventually becoming Omar's Music Director (a role he reprised for Leon Ware). With his 4-and-a-half octave vocal range, charismatic delivery and impressive musicianship he can be relied upon to give an electric performance. This is a rare chance to hear two titans of the UK Soul scene and absolutely not to be missed.
"The magnificent vocals of Imaani" DJ Times; "Imaani's beautiful vocals are the standout element" JjazzproJect; "Lex Cameron…quality old school soul" UK Vibe
Added on 18th November, 2021
606 Re-Stream: Imaani w Special Guest Lex Cameron