#606 Live Stream: Mornington Lockett featuring Henry Lowther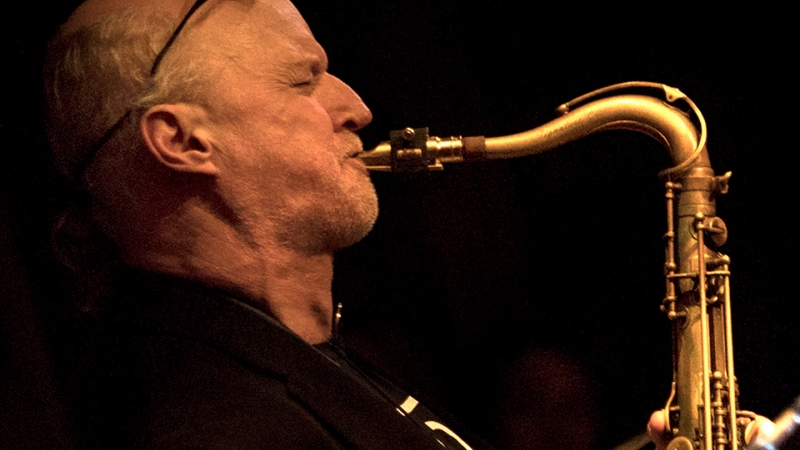 0 comments
PLEASE REFRESH YOUR PAGE BEFORE ACCESSING THE STREAM - THANK YOU
If that doesn't help you see the stream close down your browser and access the Live streaming page in a different browser (i.e. if you are using Internet Explorer close that down and go back to the Streaming page using Google Chrome, Firefox, Microsoft Edge or similar).
Please Note: This stream is only available to view at 9:00pm on the evening advertised. To view this stream after that you will need to become a Premium Member in order to access our Pay to View video library where all our live streams are archived. 
MORNINGTON LOCKETT FEAT. HENRY LOWTHER
Time:    9:00 - 10:15pm
Questions? Read our FAQ's
The first person in the UK to gain a degree qualification for jazz saxophone (1983), saxophonist, composer and teacher Mornington Lockett joined the Jim Mullen Quartet in 1989, leading to an invitation to join the Ronnie Scott Quintet in 1990, with whom he toured the world for 5 years. There then followed work with a host of high profile International artists, including Jimmy Smith, Arturo Sandoval, Jon Hendricks, Georgie Fame and Jack DeJohnette. Between 2000 and 2010 Mornington was busy working and recording with the late Martin Drew (Ronnie Scott) with their co-led group "New Jazz Couriers", releasing four critically acclaimed albums and winning the 2002 British Jazz Award for Best Small Group. He was also an integral part of legendary British pianist and composer Stan Tracey's various bands for more than 15 years. Mornington's fluent, creative and powerful post-bop playing is probably best known at the Club these days for his regular appearances with the brilliant late UK saxophonist Peter King, with whom he performed at the Club for over a decade. And if all that wasn't enough, we have invited a Special Guest, trumpeter Henry Lowther, to join the band for this evening's performance. One of the UK's finest and most respected jazz trumpet players, over the last 50 years Henry has performed with the likes of John Dankworth, Keef Hartley Band (Woodstock,1969), Kenny Wheeler, John Taylor, Stan Tracey and Elton John and was a member of the Peter King quintet throughout the 1980's. 
"One of the country's most accomplished...improvisers" Time Out; "Saxophonist Mornington Lockett must be one of the most complete masters of the instrument alive today." The Observer; "World class" Jazz Journal; "Lockett…plays with tremendous fluency and drive" Evening Standard
Added on 7th June, 2021
#606 Live Stream: Mornington Lockett feat. Henry Lowther