Anita Wardell 'Tribute to Betty Carter'
Sunday 13th November 2022 - 8:00 pm
Music Charge: £18.00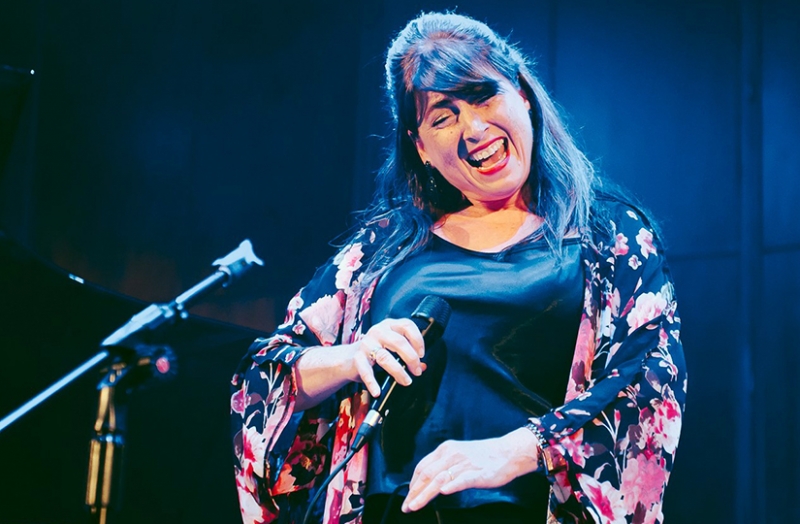 "...the most creative Jazz singer in London"

Evening Standard
The winner of two BBC Jazz Awards and a British Jazz Award for 'Best Jazz Vocalist', Anita Wardell is renowned for her captivating vocal improvisations. Using her voice as her instrument, Anita displays precision and agility, mixed with heartfelt emotion. Born in the UK, she grew up in Australia, receiving her music degree from Adelaide University before continuing her studies at the Guildhall School of Music in London. Subsequently, Anita was invited along with Dee Dee Bridgewater and Kurt Elling to take part in a documentary on Ella Fitzgerald for Ovation Television, and was interviewed extensively about Ella's vocal style. Anita's seven albums to date have each received glowing praise, the Evening Standard proclaiming her "the most creative jazz singer in London".

For this 606 EFG London Jazz Festival show subtitled 'Something Wonderful', Anita will celebrate the artistry of Betty Carter, one of the most influential jazz singers of all time. Working with musicians such as Miles Davis, Charles Mingus and Dizzy Gillespie, she started out in the Big Band era but soon developed her own signature style, using improvisation, vocalese and changes of tempo to stunning effect. Anita will be performing classics from Carter's repertoire, showcasing "… how spontaneous and 'in the moment' she was…taking rhythmic, musical, emotional risks through the use of dynamics, drama and improvisational elements giving an exciting and committed performance every time she got up to sing." Anita will be joined on the stand by long-time collaborator, pianist Robin Aspland, with Jeremy Brown-bass & Steve Brown-drums. Anita has been away in Australia for the past four years and it is fantastic to have her back on the scene with what promises to be an extraordinary night.
"...the most creative Jazz singer in London" Evening Standard; "…one of the country's leading...jazz singers" Jazz UK; "First and foremost, it's the innate musicality of Wardell's interpretations that impresses" The Jazz Rag; "a model of the Jazz singer's art" Guardian
Artist Notification Get notified when Anita Wardell plays at the club.