Bacharach, Dusty and Me: Madeline Bell with Ian Shaw
Sunday 29th October 2023 - 8:00 pm
Music Charge: £22.00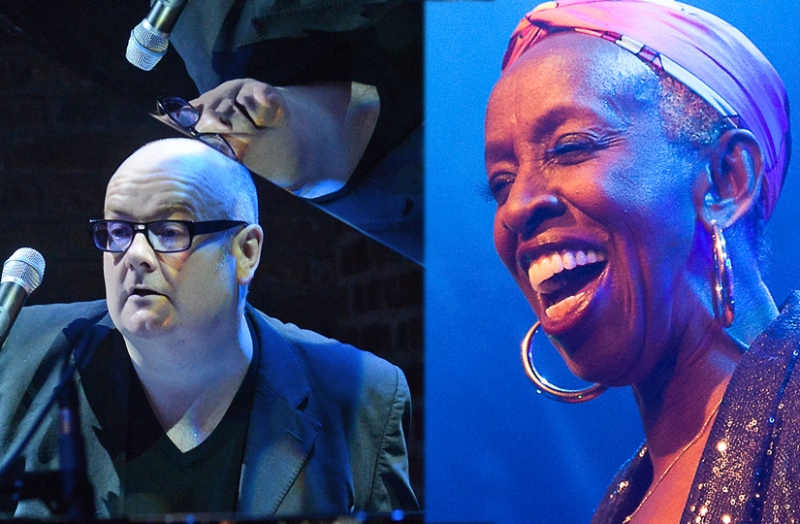 An evening of conversation and song with two unique, world-class artists: the legendary vocalist, Madeline Bell alongside one of her long-time collaborators, the award-winning broadcaster, raconteur, pianist oh, and one of Europe's finest male jazz singers, Ian Shaw! Though born in New Jersey, Madeline achieved huge success here in the UK, first working with the likes of Tom Jones, Joe Cocker, Elton John and most notably, Dusty Springfield. Subsequently, Madeline became a star in her own right as the voice of the band Blue Mink, with 7 top-Ten singles. For this performance, these two fabulous performers and good friends weave a magical show, whether singing Hal David and Burt Bacharach classics together (Ian recorded 'Alfie' in New York, with the titan US pianist, Cedar Walton) or telling musical and showbiz stories in their own inimitable style. An absolute delight! 
"Madeline Bell...lovely...talented...and thoroughly captivating" AllAboutJazz; "She's one of the greats" Elton John; "[Ian Shaw]…our finest Jazz singer" Time Out; "[Ian Shaw] an eye-watering vocal range and bucketloads of soul" BBC
Artist Notification Get notified when Madeline Bell with Ian Shaw plays at the club.