Marco Marconi featuring Max Ionata
Monday 14th March 2022 - 8:00 pm
Music Charge: £14.00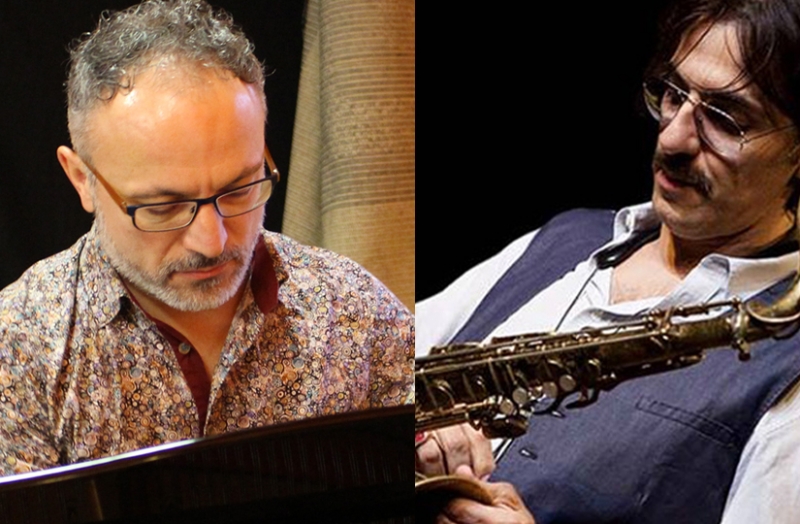 "It isn't often you discover a performer whose creative ability takes your breath away in the first 30 seconds of hearing their music... Marco is a breath of fresh air for…Jazz fans everywhere"

JazzBitesRadio.com
A native Italian from Umbria, Marco Marconi initially studied classical piano before moving on to study Jazz at the Music Conservatory of Perugia. After establishing himself as one of Italy's leading jazz pianists, his subsequent highly successful appearances at the Cheltenham Jazz Festival in 2009 and the Lancaster Music Festival in 2011 prompted his decision to move to the UK permanently in 2012. Working primarily with his own trio, Marco was signed to the iconic UK label 33Jazz, which released his first two albums "Nordik" (2016) and its follow up "Trialogue" (2018), both to critical acclaim. For his last record 'New Roads' Marco invited one of Italy's best-known saxophonists the multi-Award winning Max Ionata (Robin Eubanks, Steve Grossman, Mike Stern, Bob Mintzer, Mario Biondi…) to collaborate with him. In Marco's words this resulted in "a big injection of swing" into both the album's original compositions as well as the standards and popular songs rearranged in a jazz style which also feature on the CD. Combining Marco's classical background and jazz sensibilities with Max's incomparable, swinging, fluent playing this show promises to be quite special.
"It isn't often you discover a performer whose creative ability takes your breath away in the first 30 seconds of hearing their music... Marco is a breath of fresh air for…Jazz fans everywhere" JazzBitesRadio.com; "An inspirational feast of stylish...jazz" Stratford Jazz; "a remarkable musician" Cheltenham Jazz Festival; "Ionata....Italian jazz ace" Something Else; "Ionata...elegant and rich in taste" All About Jazz
Artist Notification Get notified when Marco Marconi featuring Max Ionata (CD Launch) plays at the club.