New Year's Eve 2018
Monday 31st December 2018 - 8:00 pm
Music Charge: £130.00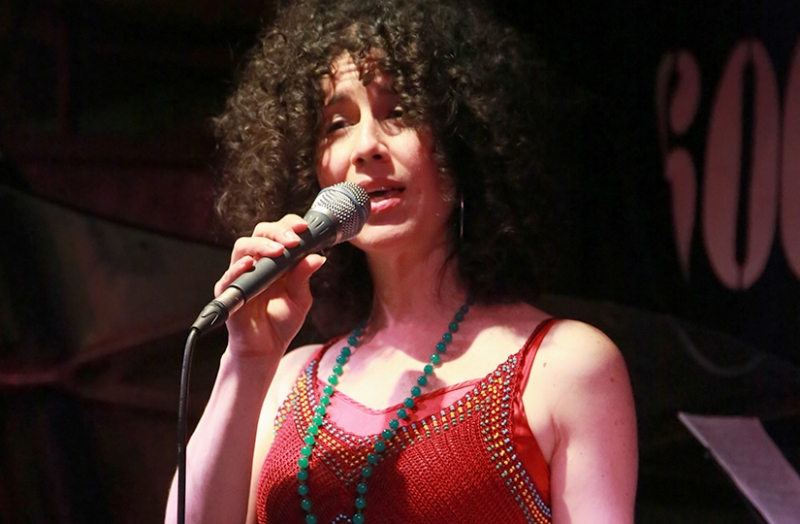 The legendary 606 New Year's Eve Extravaganza looks set to be as funky as ever! With a collective of nine world class musicians performing an infectious blend of dance-inducing R&B & Latin/Jazz - and our exclusive NYE 606 Club menu this is guaranteed to be a spectacular night! Along with the house band, we are very pleased that one of the finest jazz, groove and soul singers, Lily Dior will be joining us as a special guest to celebrate New Year's arrival in fine style!
If you want to see in 2019 with a unique combination of gastronomic delights and compulsory grooving - look no further!
The club will be decorated for this special occasion to make it an evening to remember. And, our Chef JP creates a wonderful bespoke New Year's Eve menu to ensure that the food is absolutely perfect. The atmosphere of the evening is nothing short of brilliant, so don't be surprised if you find yourself dancing with someone you've only just met!

SAMPLE NEW YEAR'S EVE MENU
The menu for NYE 2018 will be released in November
STARTERS 
Homemade fresh asparagus & watercress soup with poached egg, crème fraîche & rosemary focaccia 
* 
Sautéed fresh scallops with a chestnut and champagne sauce 
*
Devon fresh crab & lobster mousse with salmon caviar & toasted brioche 
*
Lamb arancini with anchovy & Greek yoghurt dip 
*
Field mushroom Pâté, quail eggs, basil mayonnaise & crostini (v)
::
MAIN COURSES
Fillet of beef topped with a duxelle mushroom & dolcelatté cheese crust, served with Madeira sauce & fondant potatoes 
*
Pork fillet with pink peppercorn & brandy sauce, served with Spanish chorizo & potato croquettes 
*
Roasted halibut fillet with a crevette bisque sauce served with celeriac dauphinoise 
*
Guinea fowl breast filled with wild mushrooms and cooked in a basil cream sauce with fondant potatoes 
*
Roast squash & spinach tartlet with fresh herbs and a gruyère cheese crust, served with a quinoa taboulé filled artichoke heart (v)
all main courses are served with a selection of fresh garden vegetables
::
DESSERTS
Caramelised pineapple & mascarpone cheesecake with a strawberry coulis 
*
Chocolate truffle cake with crème chantilly
*
Mixed Berry Crème Brulee
*
Tiramisu
*
Pear, Chocolate & Cardamom Cake (gluten free) 


Coffee
The Club opens at 8pm. Tickets include a three course dinner, music and service and are payable in advance.
£130/head for non-members
£125/head to members (and their guests)