Noel McCalla and Derek Nash "Some Kinda Wonderful": Celebrating the Music of Stevie Wonder
Sunday 30th January 2022 - 8:00 pm
Music Charge: £14.00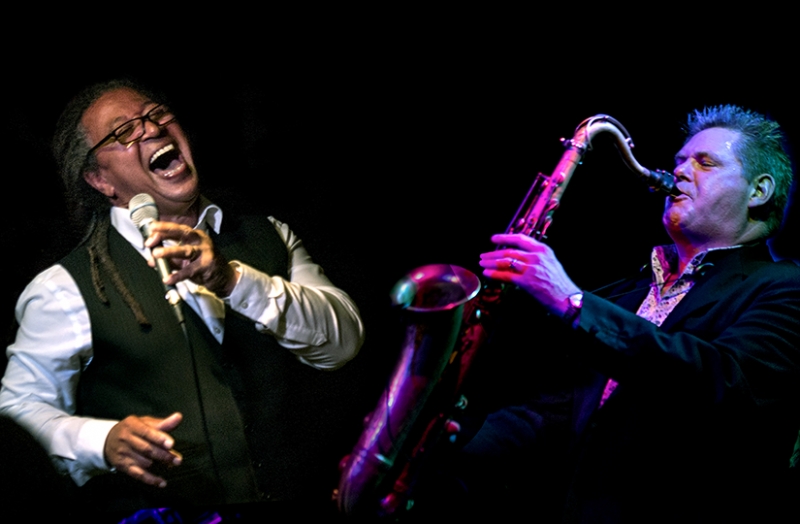 THIS EVENT WILL ALSO BE LIVE-STREAMED - SIGN UP AND BUY TICKETS HERE.
Well, this is pretty special, two of the UK's finest musicians, saxophonist Derek Nash and singer Noel McCalla, coming together to celebrate the music of one of the greatest singer/songwriters of all time. An award-winning saxophonist, Derek Nash is perhaps best known as one of the featured saxophonists with the Jools Holland Band and leader of the enormously successful "Sax Appeal". His muscular, fluent, modern jazz playing has been recognised with numerous awards, including "Best Jazz Ensemble" and "Best Jazz CD" as well as being voted one of the top 5 saxophonists in the country. Noel McCalla first came to prominence in the mid 80's with the seminal Jazz/funk band Morrissey/Mullen. From the early 90's, for more than 19 years, Noel's searing, soulful vocals were featured with the iconic Manfred Mann's "Earth Band", but more recently Noel has moved away from his globetrotting exploits to front several new bands of his own. Accompanying these two remarkable musicians tonight will be their stellar band of Neil Angilley-piano, Tim Cansfield-guitar, Jonathan Noyce-bass and Nic France-drums. A unique and powerful experience. 
"Nash…bravura display of contemporary saxophone" The Observer; "Nash...breathtaking" Sunday Times; "McCalla…spine tingling" Guardian;  "McCalla… a confident, individual voice, graceful and dynamic." Independent on Sunday
Artist Notification Get notified when Noel McCalla and Derek Nash "Some Kinda Wonderful" plays at the club.