Side by Side Charity Night - compered by Ian Shaw feat. Barb Jungr, Georgia Mancio/Kate Williams, Doon Mackichan, Trish Clowes & Bumi Thomas
Sunday 1st December 2019 - 8:30 pm
Music Charge: £20.00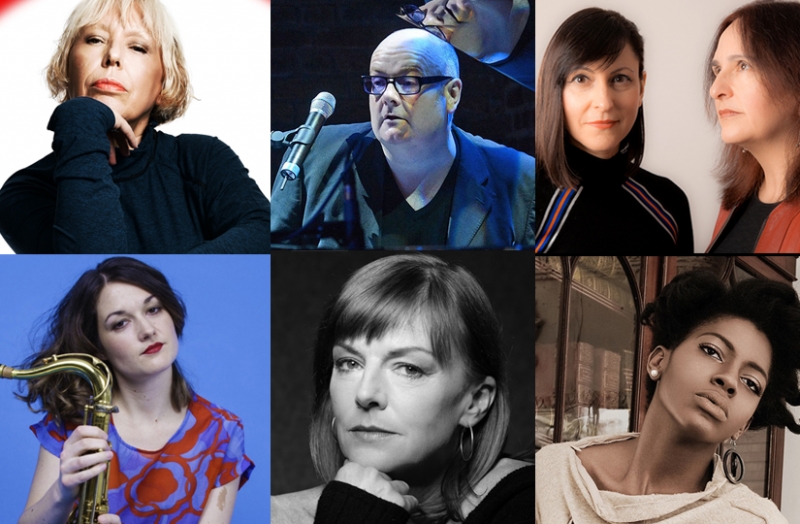 A very special all-star line-up from the jazz, TV and theatre world!
The UK-based charity, Side By Side Refugees is thrilled to be hosted again by the club for 'A Side By Side Sleighride' - this European Diversity nominated charity's annual Xmas fundraising show - all proceeds going to their work with on-the-ground NGOs and volunteers, to ease the hugely compromised lives of vulnerable refugees, caught in awful limbo, in Northern France.

Jazz vocalist and broadcaster, Ian Shaw, compères the night which will feature:
Barb Jungr - world-renowned singer, composer and frequent radio contributor, Barb is touring her new album, 'Bob, Brel and Me' ('the absolute best..' Sunday Times)
Doon Mackichan - ('Smack the Pony', 'Two Doors Down') this hugely gifted actress, singer and comedian is currently starring in Manet's 'Bitter Wheat'
Georgia Mancio ('remarkable virtuosity') and pianist, Kate Williams - performing from their recent collaboration, 'Finding Home'
Trish Clowes - fresh from touring 'My Iris' this stunning saxophonist and composer is also a patron of SBS's partner charity, Donate4Refugees.
Bumi Thomas - The Glaswegian-born, Nigerian singer-songwriter and poet, fusing blues and jazz into a style all her own.
....And some very special surprise guest appearances.