Valentine's Night: Jo Harrop
Monday 14th February 2022 - 8:00 pm
Music Charge: £20.00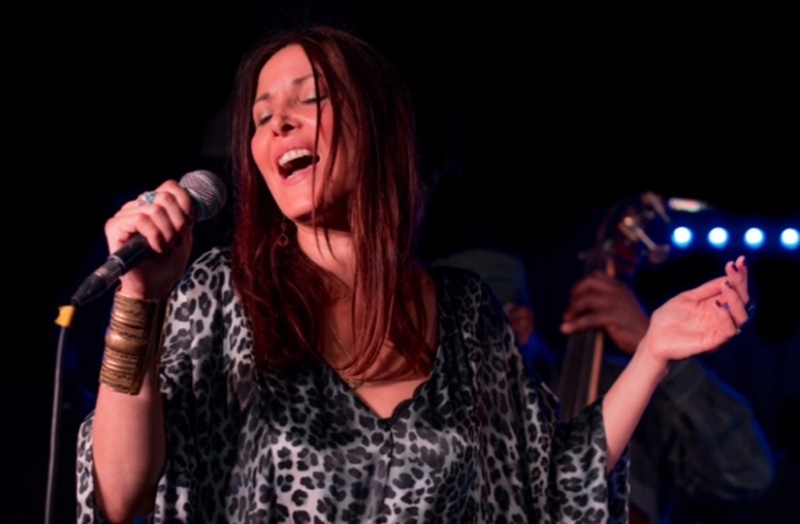 "A singing sensation… her voice is amazing…a class act"

Bebop Spoken Here
Music Charge: £20; Valentine's Menu £55 (per person)
JUST ADDED - SPECIAL GUEST, SAXOPHONIST PAUL BOOTH (STEVE WINWOOD)
A talented singer inspired by the likes of Ella Fitzgerald, Nina Simone and Billie Holiday, Jo Harrop performs with a wonderfully clear, controlled and expressive voice. Already highly experienced she includes performances at venues such as the Jazz Cafe, Royal Albert Hall, the Sage Gateshead, Pizza Express and St. Martins In The Fields and has been featured on the likes of Courtney Pines' Radio 2 show 'Jazz Crusade', Jazz FM and BBC Radio London. Tonight Jo will be performing a programme specially put together for this unique Valentine's show, which she describes as a set of music "filled with some of the most beautiful songs ever written, featuring fresh arrangements of songs from Cole Porter, Rogers and Hart, Jule Styne & Gershwin through to Henry Mancini, Elvis Costello, Tom Waits & Randy Newman". Accompanying her will be her truly impressive band, Alex Hitchchock-sax, Jamie McCredie-guitar, Sam Watts-piano, Jihad Darwish-bass and Pete Hill-drums. This promises to be a wonderful evening for anyone who likes their jazz hip, swinging and heartfelt! And to make the whole evening just that bit more special, our wonderful chef, JP, will produce a unique menu (see sample) for this exceptional night, to give the occasion just that extra bit of flair. Reservations will be required and we would suggest you make yours soon.
"This girl was born to sing jazz!" Blues & Soul; "A singing sensation… her voice is amazing…a class act" BeBop Spoken Here; "masterful….so good one didn't want the night to end" The Northern Echo
606 Club Valentine's Night Menu :: £55 per person
STARTERS
Traditional Petit Pois & Fresh Mint Soup
with crème fraiche
Burratta
with Fresh Basil & Olive Oil Dressing, Roast Cherry Tomatoes, Pine Nuts and Rocket Salad
Charcuterie
with Mortadella, Parma Ham, Cured Beef & Mango Chutney
Grilled Fresh Scallops
with Fish velouté sprinkled with chopped Hazelnuts
______________________________________________
MAINS
Oven-baked Fresh Monkfish Fillet
with Lobster Meat, Fresh Herb Mash, Mixed Vegetables
and Roast Pepper & Saffron Sauce
Scottish Beef Fillet
topped with Mushroom Duxelle and Madeira Sauce on Potato Lyonnaise
Roast Guinea Fowl Breasts
with Chestnut & Red Wine Jus, Lyonnaise potatoes
Duo of Artichoke Hearts
filled with Butternut Squash Ratatouille, Mozzarella and Portobello mushrooms filled with sundried tomato pesto served with mixed salad and roast new potatoes (V)
______________________________________________
DESSERT
Baked Cheesecake
with Carmelised Pineapple, Roast Pinenuts and Strawberry Coulis
Rochet Chocolate Moussecake
Mixed Berry Crème Brulee
Pistachio Tiramisu
 
Artist Notification Get notified when Jo Harrop plays at the club.